XOD Boats
The XOD was originally designed in 1909 by Alfred Westmacott, and most are still sailing today. The current owners are renown for their affection of the boat, and most are today in fantastic condition as well as keenly raced.
The knowledge Zone has a good introduction to XOD's if you are not familliar with the class
Take a look at the video of the 2010 Cowes Week Thursday XOD start line here
As specialists in wood restoration, repair and race preparation in conjuction with the 2011 XOD Centenary in Cowes last year. David Heritage has experienced a huge influx of X Boat owners approaching our yard for work in the form of race preparation and repair all the way through to complete XOD restoration.
David Heritage Racing Yachts are especially pleased with the Centenary Regatta last year as one of DHRY's restorations, Lizz Whizz won the show piece race that started off the sqaudron line on the last day of Cowes Week.
Currently in the yard are Nefertiti, Rachel, Partnership, Aora & Anitra. (April 2014)
Take a look at these excellent tuning guides:
Firstly on Yachts and Yachting from Christain Brewer click here
Secondly Tactics and Tuning by Colin Mckinnon by clicking here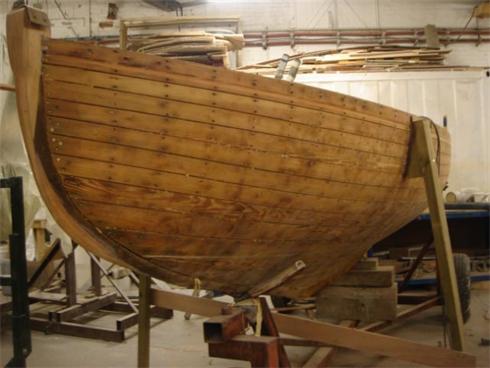 XOD Sunshine, undergoing complete restoration, November 2008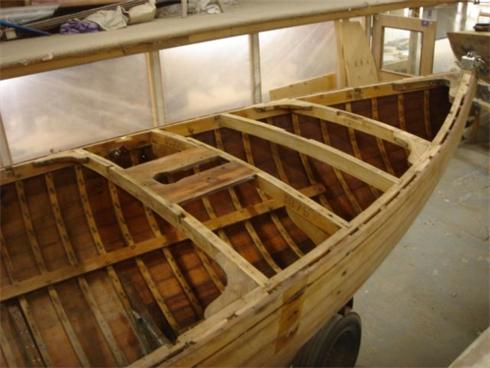 XOD Lizz Whiz with her deck removed.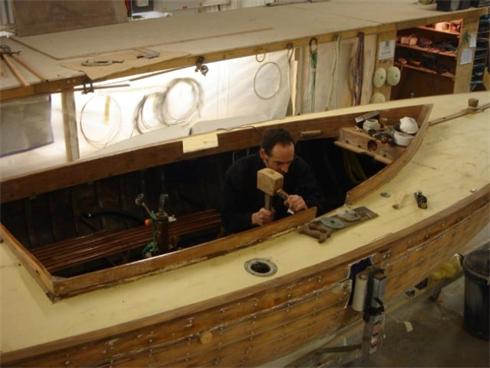 Nigel working on XOD Myrtle's deck coaming You can contact the XOD Class Association through the following website: http://www.xonedesign.org.uk
Download article written by Neil Payne in the Island Sailing Club magazine Autumn 08 about the X Boat Class